STATE of Mind // Happy Distraction pt. 2
March 29, 2020
Ideas to keep (you)r kids entertained!
This week we collected a few of the resources we are using to keep our kids busy during all of this quality time together.Some days are longer than others, but overall we feel lucky to have this time. At least that's what we're telling ourselves when the walls start closing in. :)
Make a cup of tea, bury yourselves in some crafty tasks, count your blessings, and keep your fam busy.
Hope you're all hanging in there.
We love you. 
I recently inherited an amazing book that belonged to my grandfather. He was a Lutheran Minister, a professional clown, and an artist of all stripes – he made the stained glass windows for his own church! He was also an origami pro, and I have a memory of him teaching me how to make a paper hat. This gorgeous, colorful, graphic-design-masterpiece of a book, Mon-Kiri by Isao Honda, is incredible in all ways. It teaches mon-kiri, the art of folding and cutting paper to make beautiful geometric shapes. It's magic. – Adrienne.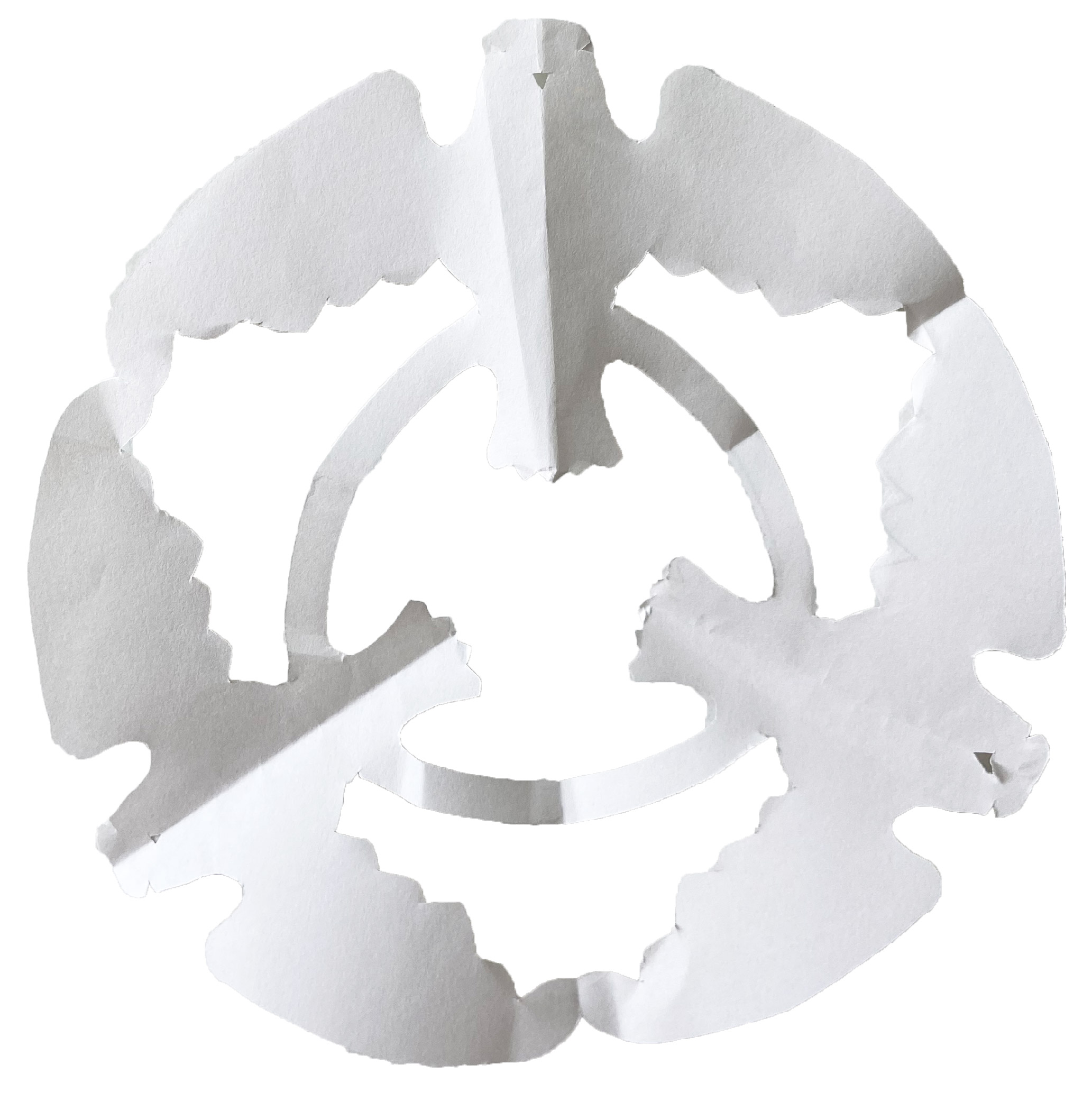 Whether you want to spice up your kid's meal (or trick them into eating black beans, again), or you just want to follow a new, fun Instagram, @-foodface- is your gal. She takes what could be a simple launch and turns it into a piece of art. - Abby.
Kids already sick of their toys? The artist Charlotte Dumortier has a solution. Print, color, and cut around the lines of her coloring pages to make fun paper toys! Cute, entertaining, and easy fun. – Anna
This site is filled with lesson plans centered around Georgia folk artist Howard Finster's creation, Paradise Garden. The lessons help teach kids about the artistic and cultural heritage of this fascinating place.  – Amanda
Are you bored of washing your hands yet? Mix things up and check out this fun site that lets you make your own legit hand-washing poster with lyrics to your favorite song. We made one with our favorite jam, Makeba by Jain.   – CC